UCDA Design Education Summit: Good Design Works
I'm really excited to bring Design Edu Today to UCDA's annual Design Education Summit that will take place in McDonough Museum of Art, Gallery B. While I've recorded many episodes in person, hosting multiple guests, this will be the first time I'll be streaming the episodes live. While I do have some preplanned content, that you can see scheduled below, I'm also open to impromptu conversations as well. My only rule is no interviews during the speaking sessions. We are all here to learn from each other and give everyone a platform to show innovation in the classroom. If you have some ideas reach out to me in person or via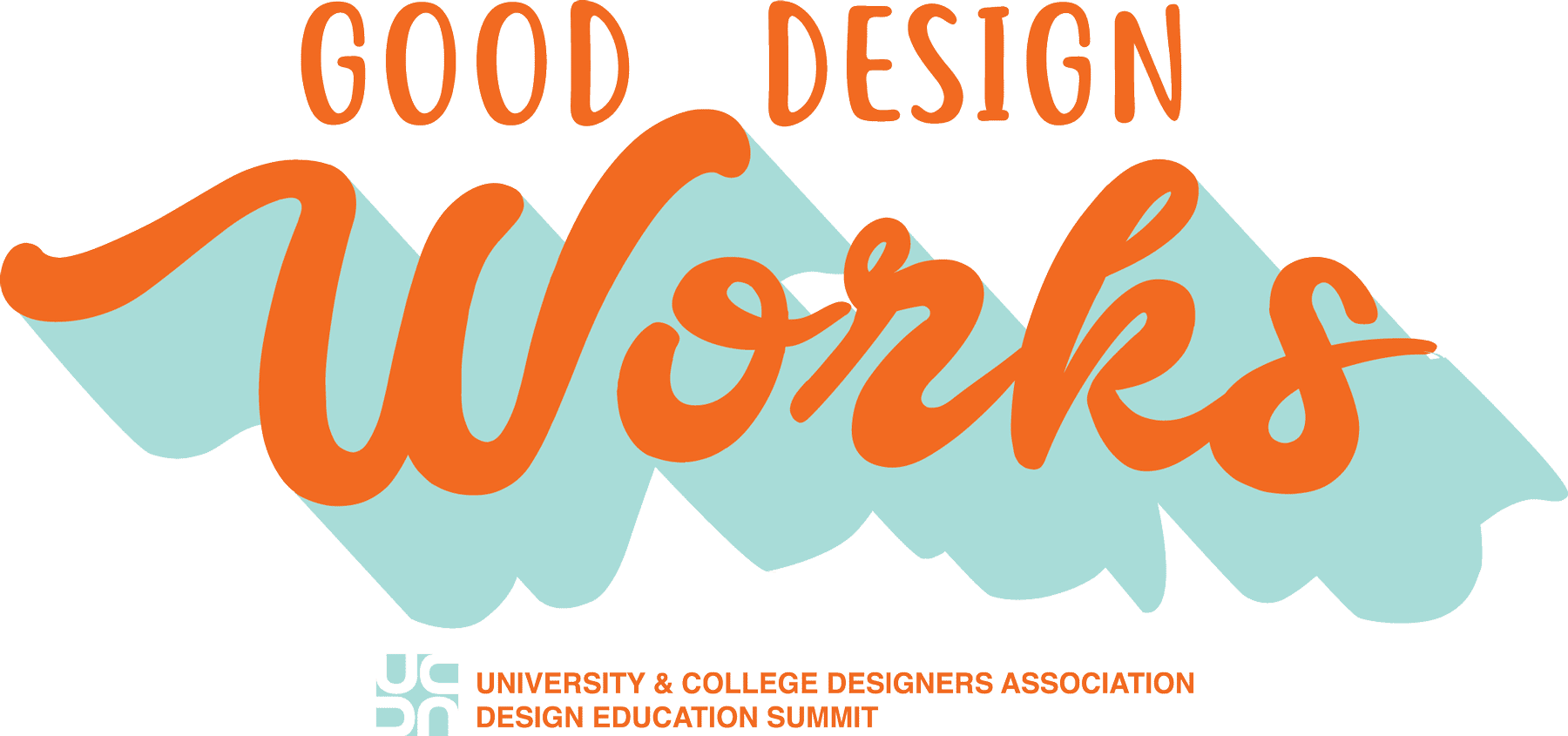 Podcast Schedule
I encourage all of you to stop by the McDonough Museum of Art, Gallery B and participate in the live discussions. More sessions will be added over the coming days so be sure to check back in.
Monday May 21st
11:00–11:45 a.m.: Pierre Bowins, Frederick Community College
12:15–1:45 p.m.: "Issues teaching interactive design" round table discussion with Amy Fidler, Bowling Green State University & Charles Armstrong, Indiana State University.
2:00–2:45 p.m.: Jen Hughes, National Endowment for the Arts.
3:00–3:30 p.m.: Caitlyn Brown, Communication Director at Drund.

Tuesday May 22nd
8:00–9:00 a.m.: "User Experience Design discussion" with Judith Moldenhauer, Wayne State University & John O'Neill, University of Minnesota Duluth.
11:00–11:45 a.m.: UCDA's Tadson Bussey, Executive Director & Chris Klonowski, Assistant Director 12:00–3:00 p.m.: "Adding social context to interactive design courses" with Anne Berry, Cleveland State University & Johnathon Strube, Northern Illinois University.