In this episode Lauren Meranda Assistant Professor of Graphic Design at Judson University joins Gary Rozanc to discuss the different approaches to teaching web and interactive design within a traditional graphic design program. We go into specifics on the difficulties of finding the right balance between teaching visual design, front-end development, and user experience within a limited number of credits and finish up the conversation discussing just how many classes would be ideal to teach the three distinct, but interrelated disciplines.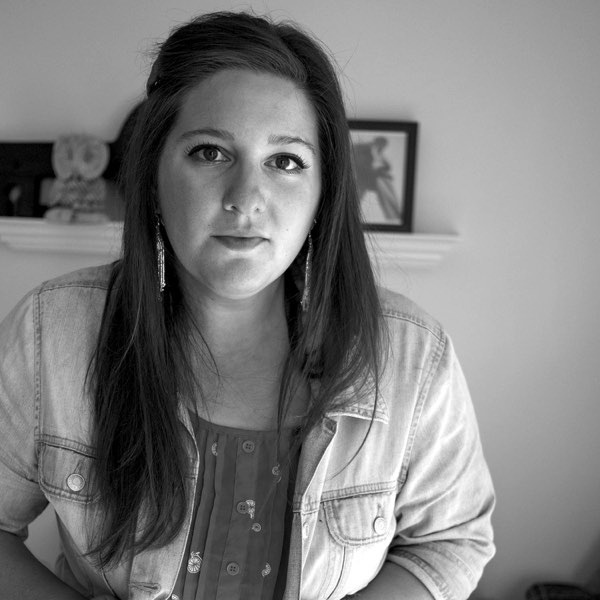 Lauren Meranda works as an Assistant Professor of Graphic Design at Judson University. She has a Masters of Design in Graphic Design from the University of Illinois at Chicago and a BFA in Visual Communication from Northern Illinois University. During graduate school she attended the summer design workshops at the Basel School of Design.
Lauren also runs a multi-disciplinary design practice specializing in projects for cultural institutions, social activism, civic engagement, and public memory through experimental media, collaborative storytelling, and interactive design for physical spaces. Her work has been featured at the Hull-House Museum, in the Chicago Design Archive, Typeforce, and the Chicago Design Museum's Distortion Social. She presented her research on memorial design at the AIGA Design Educators Conference in 2014 and is presented on the formation of a Student Design in Nature Retreat for Judson University at TypeCon last August.
Lauren has been an active member of AIGA Chicago since 2007, serving on the board of AIGA Chicago as education co-chair since 2016 and has been leading the Judson University AIGA Student Group for the past three years. Lauren has a passion for the intersection of design, education and social engagement, and hopes to pass this love along to the next generations of designers.
She also REALLY loves the Chicago Bulls.