In this episode Joe Rinaldi President of Happy Cog joins Gary Rozanc to discuss what it is like being a team player at an interactive design agency including how visual designers, front-end and back-end developers work together. Joe shares some tips on how students can better prepare their portfolios to demonstrate process to get a foothold in the industry. Joe also discusses the different methods of user research used to start a new client project.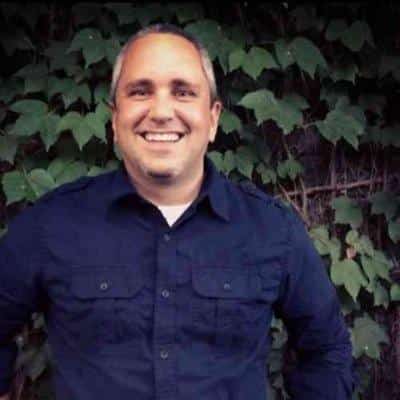 Joe Rinaldi is Happy Cog's President. He is a relationship manager with a background in design and a lifelong dedication to community development. His professional background spans interactive marketing, recruiting, freelance illustration, teaching, and UX consulting. Prior to joining Happy Cog he partnered and consulted with clients in the publishing, pharmaceutical, communications, financial services, insurance, retail/e-commerce, and chemical industries.
At Happy Cog Joe has negotiated multiple projects with Harvard University, MTV, Ben & Jerry's, Harvard Business School, and Black Hills Energy, while partnering with Nintendo Americas, The Bill & Melinda Gates Foundation, Kaplan Test Prep, The Annie E. Casey Foundation, Yale School of Management, The McGraw-Hill Companies, and Trek Bicycle Company.
A passionate Philadelphian and community architect, Joe co-founded PhilaMade, a professional organization dedicated to celebrating, inspiring, and cultivating creative brilliance in the Philadelphia community.
Joe earned his BA in Leadership Studies at The University of Richmond's Jepson School and studied illustration at the Savannah College of Art & Design. In real life, Joe enjoys spending time with his family, and, when no one is looking, comics.