UCDA Design Education Summit: Good Design Works
I'm really excited to bring Design Edu Today to UCDA's annual Design Education Summit that will take place in McDonough Museum of Art, Gallery B. While I've recorded many episodes in person, hosting multiple guests, this will be the first time I'll be streaming the episodes live. While I do have some preplanned content, that you can see scheduled below, I'm also open to impromptu conversations as well. My only rule is no interviews during the speaking sessions. We are all here to learn from each other and give everyone a platform to show innovation in the classroom. If you have some ideas reach out to me in person or via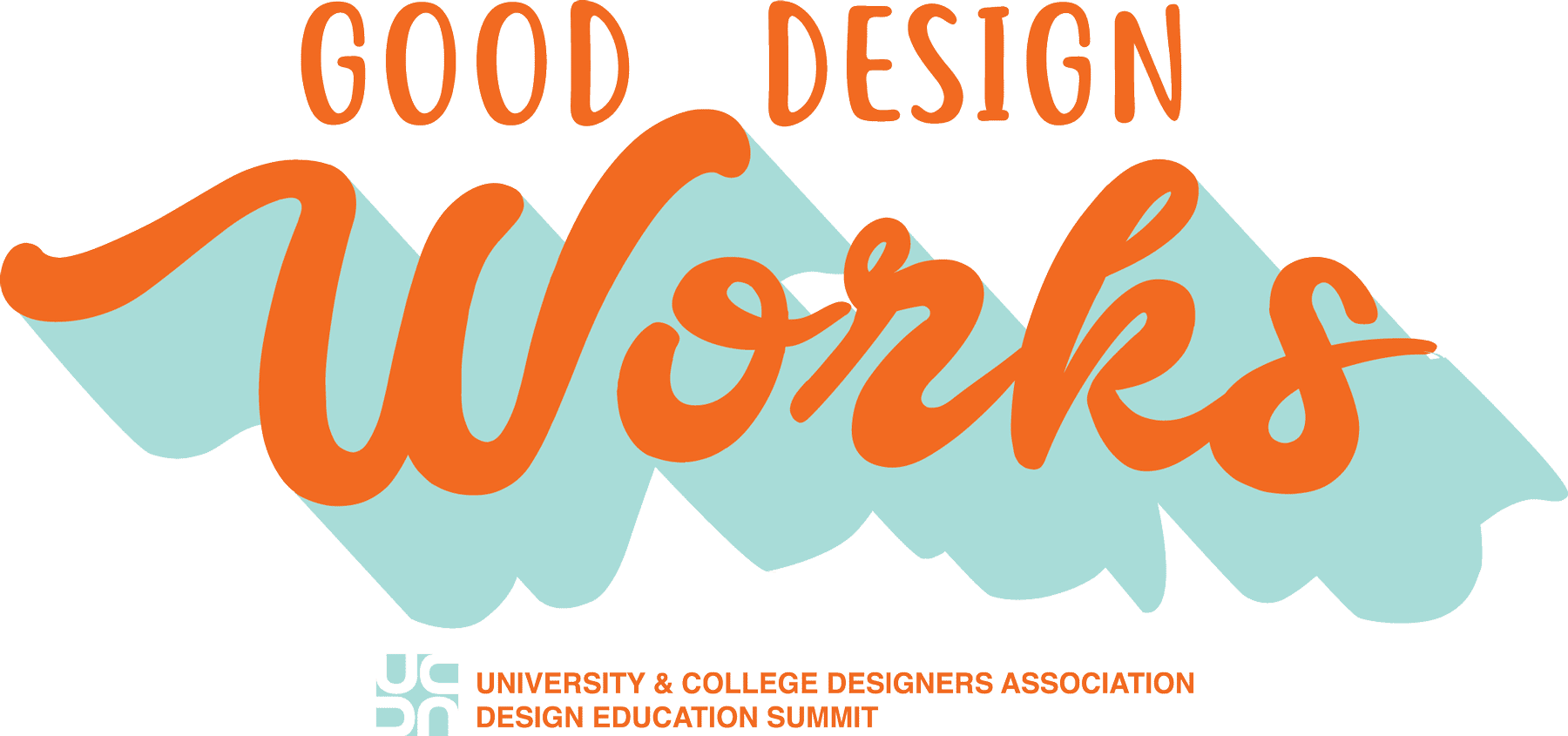 New to the Podcast?
If you are new to the Design Edu Today podcast, it may be difficult to know where to start. With the podcast embarking on its three-year anniversary this June, there are a lot of episodes to sort through. While each episode is still relevant, I've curated a list of episodes that I feel directly address the original intent of the podcast "Interactive Design is not Print Design" and discuss the similarities and differences.
Schedule
For the first time I will be live streaming the podcast. The technology worked great under the controlled conditions of my house with a single listener (me). Hopefully it's as straightforward as I think it is! The only usability quirk I couldn't solve is it takes the live stream a few seconds to buffer after pressing the play button. Right now there isn't a buffering progress bar. I hope to add one in the future.
If you have any issues using the live stream let me know in person or via email. I encourage all of you to stop by the McDonough Museum of Art, Gallery B and participate in the ongoing live discussions in between presentations.
Monday, May 21st
8:00–9:00 a.m.: TBA, but something is happening!
12:15–1:45 p.m.: "Issues teaching interactive design" round table discussion.
Tuesday, May 22nd
8:00–9:00 a.m.: "User Experience Design discussion" with Judith Moldenhauer & John O'Neill.
12:00–1:00 p.m.: "Adding social context to interactive design courses."